Thank you to everyone who came out and supported us at the 5th annual ROCKLANDS Hot Sauce Contest & Pig Roast!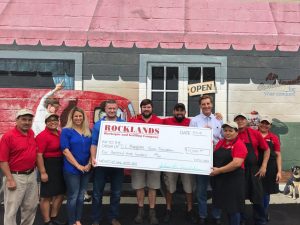 We raised $4,300 – which was well over our goal. In fact, in the past two years we have increased our donation from this event by more than 40%! That's all thanks to our supporters – we appreciate everyone who came out to this event.
Congrats to Hot Sauce Contest winner Alex Cernik – his 3rd win in the past four years.
Check out additional photos from the event – courtesy of On Tap Magazine: http://bit.ly/hotsauce5thannual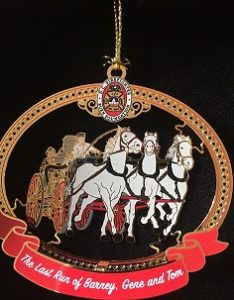 It's that time of year …. Our coveted Christmas ornaments are back! Place your order now through our PayPal – by clicking on the button below – before they sell out, And they do sell out every year!
$20/ornament plus $5 shipping and handling. 100 percent of the proceeds go to the Foundation. We thank you for your support and wish you and your family the happiest of holidays!
We are on Instagram…. Come follow us on the 'Gram and check out more pictures from our events and fundraisers! Plus, get special discount codes on our Foundation gear – exclusive to our Instagram followers. Our handle is: dcffburnfoundation