8th ANNUAL BURN SURVIVORS WEEK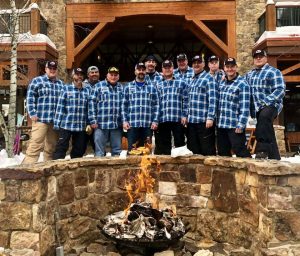 January marks our 8th annual Burn Survivors Week and we want to wish a special thank you to all our sponsors who make this week possible:
3M Scott Fire & Safety, Globe Turnout Gear, PBI Products Americas, Denver Firefighters Charitable Foundation, DC Firefighters Association, IAFF Local 36, IAFF Foundation, Boston Firefighters Burn Foundation, Toronto Professional Firefighters Local 3888, WLGores & Associates, and LION. And a big thank you to the Adaptive Sports Center in Colorado who is our host for this week and our long-running partner for this great event!
Keep an eye out all week for participants profiles here and on our Facebook and Instagram!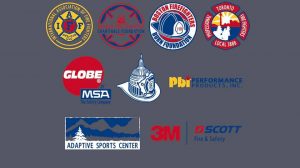 2019 DC FIREFIGHTERS BURN FOUNDATION BOWLING TOURNAMENT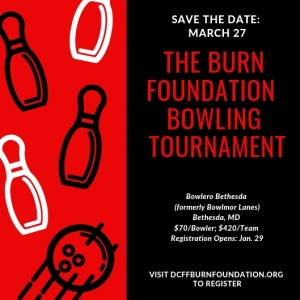 Save the Date! Our annual bowling tournament is back! Registration is now open.
Same place, same location (different name) and same great time.
Just a reminder – you need to pay in full to participate. We are unable to hold/reserve lanes as this event sells out every year and we anticipate it will again this year.
Need some inspiration for your t-shirt? Want to get excited about the big event? Check out some of our photos from past bowling tournaments and get ready for a great time!